| | |
| --- | --- |
| Posted by LEKokko on January 13, 2018 at 11:40 AM | |
Welcome to this first post on my Horror blog.
In this first post, I thought I would talk about a short story I read and one of my favorite horror movies.
The House Next Door: A Ghost Story, by Darcy Coates, is a 282 page eBook published by Amazon Digital Services, LLC I loaded on my Kindle. This is the first time I have read this author, but will not be the last.
This book captured my interest and didn't let me go until the end. The characters were relatable. The pace was spot on with dramatic scenes presented at a slower pace. At first, I thought, oh great another broken down haunted house, but Darcy was able to twist the tale uniquely.
The book was well worth the .99.
Have you read a horror story you'd like to share?
My favorite movie. This is a hard one because I have so many.
But, to start, I'd have to say The Conjuring directed by James Wan and starring Patrick Wilson and Vera Farmiga. The film was released by Warner Brothers on July 19, 2013, and has made 319.5 Million.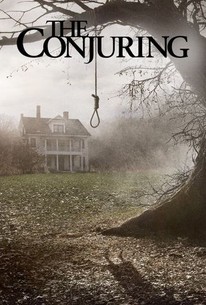 In the movie, we are introduced to Ed and Lorraine Warren real-life paranormal investigators. There is one scene, of many, that I felt was especially effective for a horror. The mother is locked just inside the door leading to the cellar. Something happens that I thought brilliant. I won't say what it is in case you have not seen the movie.
 
Categories: Horror Blog